conversion projects

PROJECT
Construction themed conversion page. This page was the final step in a marketing campaign starting with a promotional email sent to potential customers in the construction business. The email would direct users either to a portal page, or directly to the conversion page.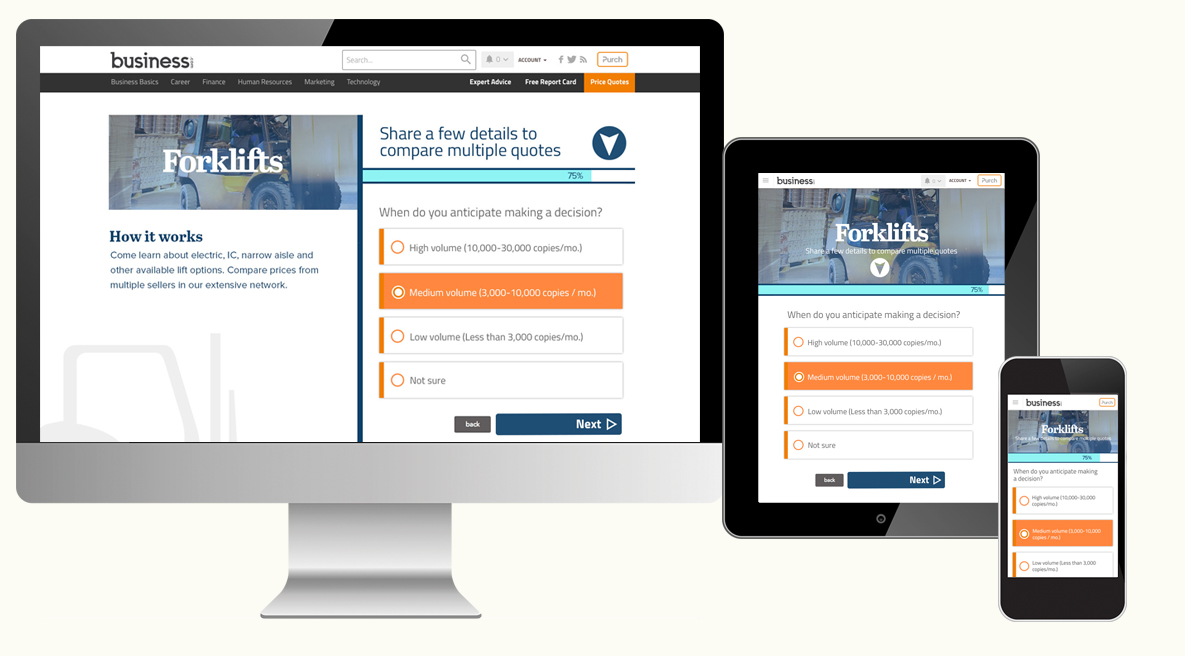 PROJECT
Category: Conversion pages
Client: Business.com
Date: 2018
Prototype for Business.com's B2B conversion pages.